2014 Gaogong LED Annual Meeting: Netac Smart talks about smart lighting that requires smarter drive power
October 13 04:14:21, 2020
[Text|High-tech LED reporter Yang Jinglin]

With the continuous innovation of the LED lighting market, the intelligent market has demonstrated its strong market competitiveness, which has made related companies rush to the segment of LED intelligent lighting.

At the same time, benefiting from the rapid growth of the LED intelligent lighting market, LED intelligent drive power has also received much attention from the industry. According to the statistics of the High-tech LED Industry Research Institute (GLII), the domestic LED lighting intelligent power supply market reached 360 million yuan in 2012, and the annual growth rate reached 174%. In 2013, the LED intelligent power supply market reached 800 million yuan, a year-on-year increase. 121%.

Smart lighting attracts dealers and consumers because of its own differences and advancement, but to be unique, it is necessary to develop and manufacture more in terms of lighting, dimming and intelligent control methods. Intelligent control drive power.

"Intelligent lighting is not simply a simple dimming, but also has other additional functions such as sensors, and as a sampling point, combined with tools such as mobile Internet to promote smart home." Langkee Intelligent Chairman Liu Xianwu told reporters that intelligent lighting The development needs to pay full attention to the dynamics of the market, and develop products according to consumers' consumption levels and consumption ideas.

Mr. Qiu Zhonghua, the director of Ranco Intelligent R&D, also said, "Whether it is lighting or controlling the driving power supply, it will be updated every three to four years." Therefore, if enterprises want to be at the forefront, they must adapt and cater to future market demands.

At present, the popularity of intelligent lighting is accelerating, and intelligent remote control has begun to be realized in many regions. With the development of more intelligent control or drive power, a revolution in LED intelligent lighting control is about to be triggered.

With the further advancement of intelligent lighting, the market demand for LED lighting power supply will also remain high. I believe that in the future, we will create smarter driving power sources, and more cost-effective and more competitive smart lighting products will become mainstream. According to GLII, the market size of China's LED lighting intelligent driving power supply will reach 1.76 billion yuan in 2014, and the penetration rate of output value will increase to about 10%.

As the industry's highest specification and largest industry event in the LED industry, it is also the best platform for the annual LED industry's year-end review, analysis and outlook. So far, the high-tech LED conference has been successfully held for four sessions. The

5th High-tech LED Conference will also be held at the Guanlan Lake Dongguan Club in Shenzhen on December 12-13, 2014. At that time, Netac Intelligence will discuss with you on the morning of "Intelligent Lighting" on the 13th "How to choose smarter driving power for LED intelligent lighting." Stay tuned.

As it moves throughout your home, Mopping Vacuum Robot can clean wooden floor, PVC floor and tile floor. Robot mopping vacuum use the artificial ground cleaning method to transfer the center of gravity of the body to the rag, to achieve Mopping Robot vacuum more powerful and clean. Specifically, Wet mop (remove stubborn stains) and dry wipe (wipe hair crumbs) are flexible to choose because of water tank.




Why you choose it?

(1)Two models of wet mop and dry wipe, mopping robot cleaner give you more choice.

(2)Automatic path planning, sweeping more thoroughly.

(3)Intelligent anti-collision and anti drop, a more suitable robot floor cleaner for you.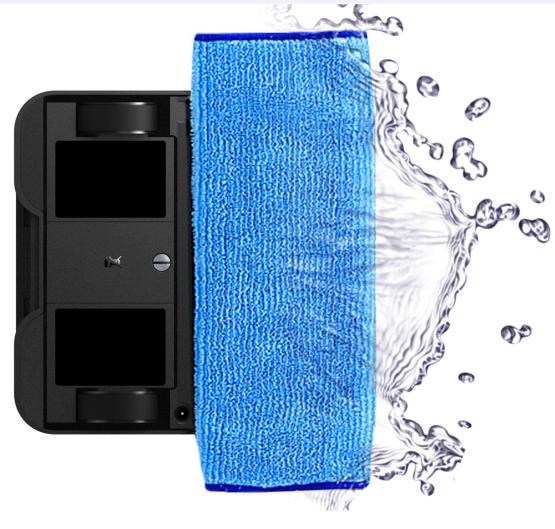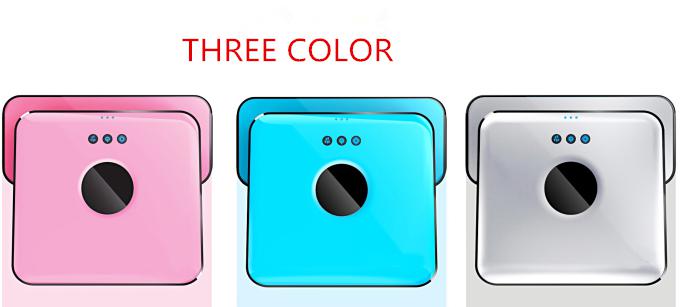 Mopping Vacuum Robot

Mopping Vacuum Robot,Floor Clean Robot,Mopping Robot,Mop Vacuum Cleaner Robot

Zhengzhou Bangmi Smart Technology Co., Ltd. , https://www.cleanwindow-robot.com