Color LED indicator control based on ADP8866
The mobile phone requires 7 LEDs for backlight display and two LEDs for indication. Due to cost and mechanical requirements, mobile phone manufacturers use red / green (RG) LEDs to effectively implement standby notifications in three situations: unread messages, low battery, and appointment scheduling. For each condition, the LED will emit different colors of light: red light, green light or yellow light (red light + green light).

ADP8866 provides an ideal solution for this common situation, as shown in Figure 1. It has a total of 9 LED channels, 7 of which are used to illuminate the display. The red and green signals of the RG LED are controlled by the remaining two channels, resulting in the blinking pattern shown in Figure 2.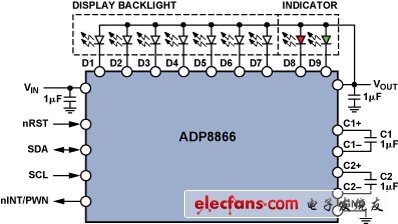 Figure 1. ADP8866 control backlighting and LED indicator settings

The ADP8866 evaluation board includes a graphical programming utility, as shown in Figure 3; its I2C register is set to perform the indicator flashing function.

The register setting shown in Figure 3 will first generate a 250 ms 10 mA red light (Sink 8) pulse, and then generate a 250 ms red light pulse after it goes out for 500 ms. The second red light pulse is mixed with the green light pulse to generate yellow light, so it consumes only half the current (5 mA) to provide the same brightness. The green LED (Sink 9) has a similar setting, but its first pulse is delayed. When the second green light pulse goes out, the system will wait for 12 seconds and then repeat. When this sequence is enabled, all three colors will flash repeatedly in succession, as shown in Figure 2. If a red or green indicator is required, only the first or third pulse needs to be enabled. If only red and yellow notifications are required, the red LED should be enabled on the first and second pulses, and the green LED should only be enabled on the second pulse.

Figure 2. Red and green flashing pulse sequences and the resulting colors

Figure 3. ADP8866 graphical user interface for LED indicator programming

When the red and green lights overlap, the current decreases, so the brightness of all three color indicators is the same. In addition, the red and green light currents can also be changed to produce other colors in the RG spectrum. The pulse width, off time and amplitude are fully customizable, so various lighting effects are possible.

Phlizon is a new high-tech enterprise, specializing in research, production, sales services of Led Grow Light.The headquarters is located in Huilongda Industrial Park, Shilongzai ,Shiyan Street, Baoan District, Shenzhen, China.So far we have overseas warehouses in the United States, Germany, the United Kingdom, and Spain.we strive to provide convenient and highly efficient solution services.




Adopts Samsung LED 5630 as light sources, which has the advantages of high performance, low energy consumption and stability.

Input voltage:AC100-240V,easy to use, safe and suitable for any country.

LED Lifespan is reach up to 50,000 hours.

Suitable for all kinds of plant growth, flowering and yield

Safe and environmental protection, free from pollution and harmful substances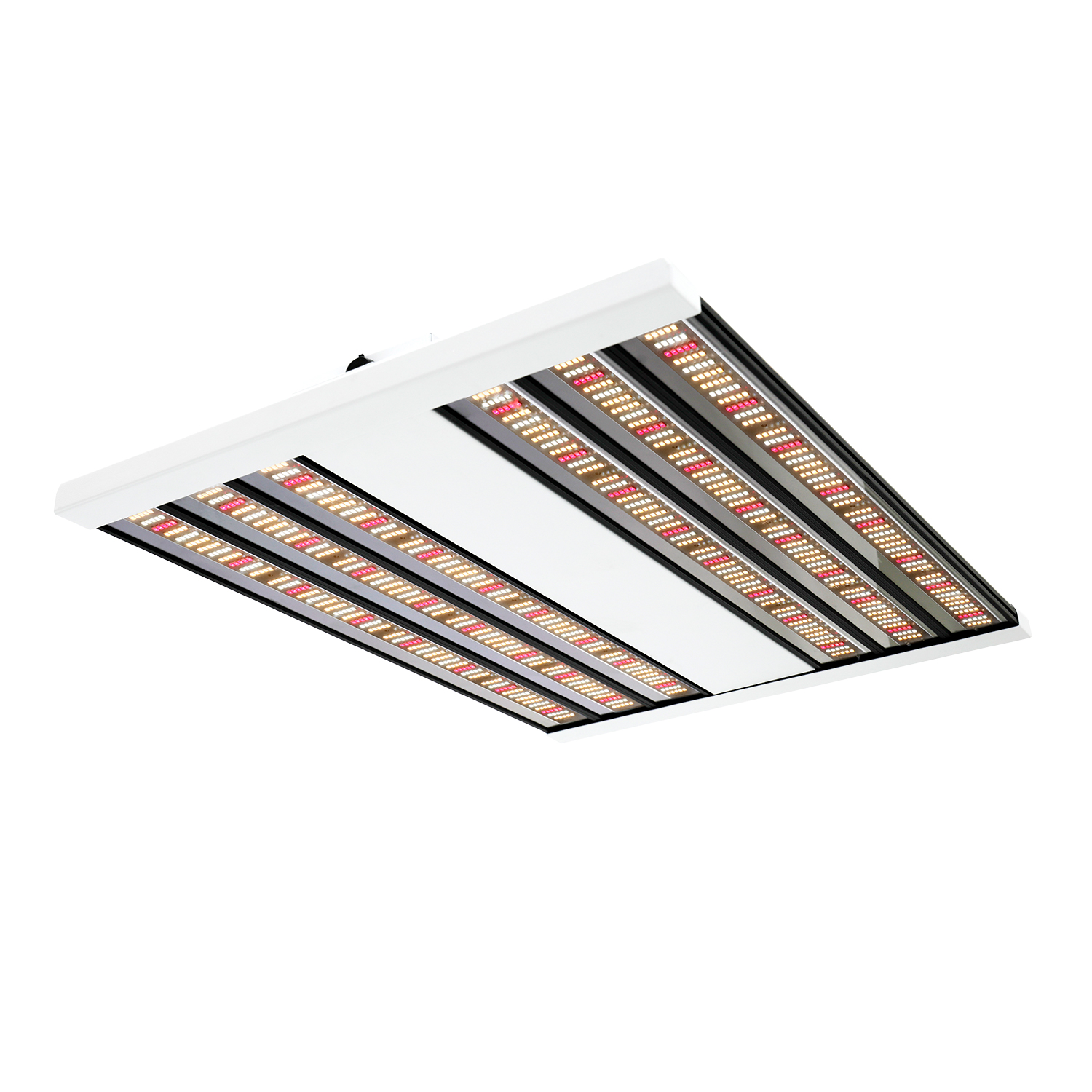 Features:

High power brand Samsung 5630 led with high par vaule

100-277v/200-480v for industrial planting

Higher PPFD value per unit area

Full Spectrum Grow Light

mimics natural sunlight for different period of growth

Passive heat sink and die casting aluminum shell

Aluminum body for a good heat-dissipation

Elegant appearance

Easy to install by minute

More convenient and simple for maintenance

Energy saving,environmental friendly

3-5 Year warranty

Applications

Hydroponics,Horticulture,Agriculture and Greenhouse

Locations:Farm,Exhibition,Garden,Home,Urban,Bonsai,and University Lab

Growth of Fruits,Vegetables,Flowers and so on

Seeding,Rooting,Breeding,Flowering and Fruiting period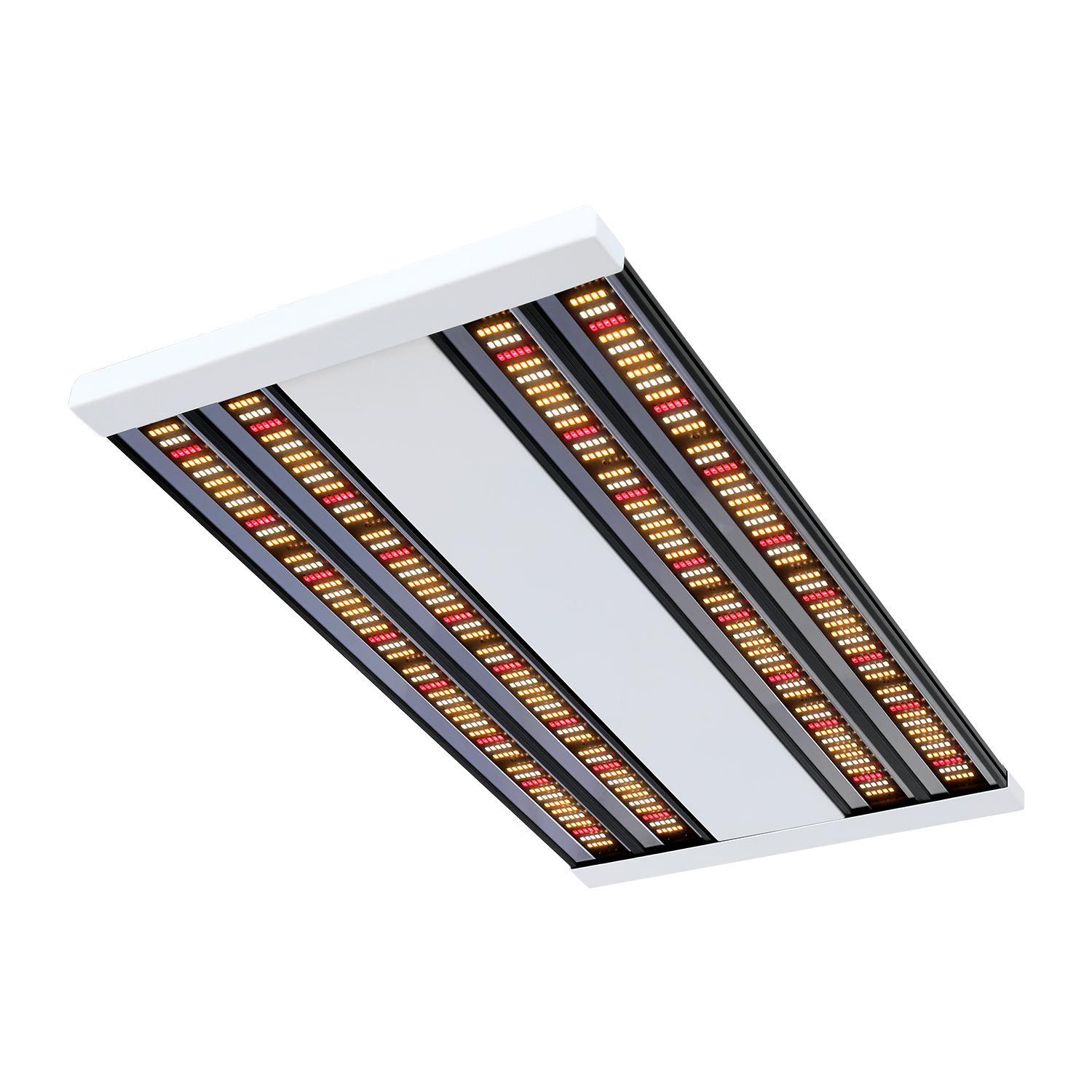 Phlizon is the manufacturer factory and we sell our products at a low price directly, besides all our Power supply, Fans and wire all are Fire-resistant material,won't catch fire.
We currently have warehouses in the UK, USA, Canada,Spain, and Australia,and we are working on opening more warehouses in other countries to shorten our delivery time.
We have strong OEM/ODM capabilities, with experienced teams, full post-sales support and an established quality control system.
We promise to provide high-quality products with competitive prices, fast delivery, and responsive services for our clients.




Cautions

1.This light is not waterproof, do not spray water

2.Never touch and hit the Light while it is working.

3.Lighting work environment is -20 ~ 40 °C, 45% ~ 95% RH.

4. Please cut off the power when there is a lightning strike.

5. Make sure that the mounting position can withstand 10 times the weight of the light.

Quantum Board Grow Light,Quantum Board Grow Light Kits,Led Quantum Board Grow Light,200W Quantum Board Grow Light

Shenzhen Phlizon Technology Co.,Ltd. , https://www.philizon.com