[Golden Globe Award] The era of indoor business photography is coming to Zhongzhao Group to win the Golden Globe Award
February 13 10:20:32, 2021
[Text / high-tech LED Xu Chaopeng] Nowadays, the "ban" program has been introduced in various countries around the world, and LED has also risen to become a new generation of environmentally-friendly lighting products promoted by governments. Government policies and subsidies have also begun to plan from outdoor lighting. Transition to indoor lighting, LED lighting is gradually used in commercial lighting, office lighting, home lighting and other fields.

With the official closing of the 2015 High-tech LED Golden Globe Awards, Zhongzhao Group also won the Golden Globe Award for Indoor Commercial Lighting with the participation project "Xingmei Group LED Lighting Energy-saving Reconstruction Project", and was also selected for the election of Erman Lighting. APEC International Conference Center project.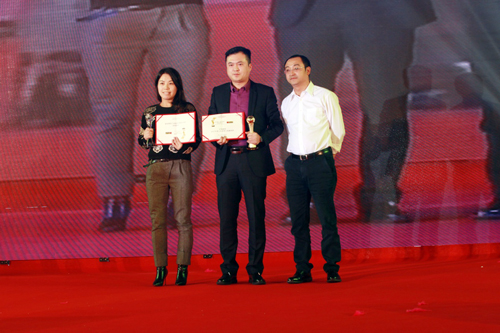 "This time, Zhongzhao Group undertook the transformation of 57 high-quality commercial vehicles in Beijing in the lighting energy-saving renovation project of Wumei Group, including the installation of LED energy-saving lamps in 20 new stores and the lighting energy-saving renovation of 37 existing supermarkets. After the project completion and acceptance, the acceptance was qualified, and there were no quality defects in the operation of each store." Wang Huiying, Marketing Department of Zhongzhao Group, told the reporter.

It is understood that the lighting energy-saving renovation project is very obvious for the application of Shangchao, and can play a very good role in energy conservation and environmental protection. For example, lighting energy-saving retrofit has the characteristics of protecting vision, low cost, replaceability, long life, and low energy-saving comprehensive cost. Compared with traditional inductive fluorescent lamps, it can save about 60% of electricity costs, and the illumination is 50% brighter than ordinary fluorescent lamps. , manual maintenance costs are reduced.

"Represented by this project, the LED lamp used has a luminous efficacy of more than 108 lm/w, and the transmittance of the mask is over 92%. Compared with the traditional T8 fluorescent tube, the energy saving rate reaches 60%, saving energy every year. At the same time, the illuminance of the store increased by nearly 50%. Considering the specific requirements of high illumination for supermarket projects, if the illuminance can be kept unchanged, the power saving rate can reach 67%." Wang Huiying said.

The lighting energy-saving renovation project of Zhongzhao Group is also based on Beijing Wumei Shangchao. The energy-saving cost will be analyzed based on the sampling data twice a year. In the future, the company will also focus on expanding the scope of renovation with the lighting and energy-saving renovation project of Wumei Supermarket in Beijing, and develop more Shangchao energy-saving renovation projects based on this project.

"At present, our company has been negotiating large-scale commercial super lighting energy-saving renovation projects such as Suning Group, Hongxing Meikailong Group, etc. And this Golden Globe Award won the award, I believe it can also protect the continued efforts of the Zhongzhao Group in the later period. Escort!" Wang Huiying mentioned.

US Recessed Tabletop Socket is the power outlet in American type plug could be with Single or Dual USB Ports, Internet Ports, Phone Ports and overload Protection. Also could accept OEM.

This kind of USB Power Outlet is will be easily for you to use the home appliance or phone charging.




Specifically, We have our own design and production team for USB Circuit Board design and produce.

USB Outlet Charger,USRecessed Tabletop Socket,USA Flush Mount Socket,Clamp Mount Power Strip

Dongguan baiyou electronic co.,ltd , https://www.dgbaiyou.com