The Age of Robots: Unmanned Ambition
February 25 14:21:35, 2021
On February 15, foreign media reported that the Google X Automotive Division currently lists more than 36 job postings. We can not only judge Google's attention to driverless cars, but also understand the direction of Google's development.

"The driverless car project hopes to improve people's lives by changing the way they travel. No matter how people's driving ability, people can make their travels easier and safer." The recruitment notice wrote, "So far, we have Drived more than 1 million miles and conducted road tests in Mountain View, California and Austin, Texas."

Google recruits include engineers related to motion control, display, robotics and sensors, as well as management positions in operations, materials and marketing. For example, a job development engineer's job posting shows that the person is responsible for designing the production line, optimizing the layout of the production floor, automating key manufacturing processes, and fixture design for the electronic mold assembly line.

On the other hand, the production supplier's treatment engineer will be responsible for creating and approving "production inspection processes, equipment, tools, measuring instruments, and fixtures for raw materials, mechanical components, and mechanical assembly lines."

Mark Stevens, former head of General Motors and current project manager at the Automotive Research Center, said: "They obviously plan to scale up. But they want to stay on the plastics, polymers and some composites," he said. This is important because these composites are often not used in large quantities in cars, and Google's expertise in accuracy and usability is a sign that the company will produce in small quantities.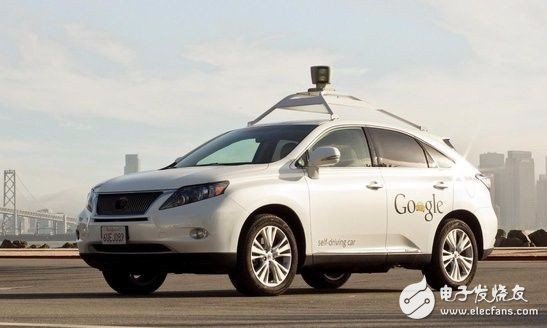 First, the great ambition at your fingertips

In addition to ruling the world, drones can probably rival all the ambitions of history. The trillion-dollar global auto market is only the first goal of driverlessness. The reverse control of a car-centric life and work is the long-term goal of driverless cars. Imagine using a driverless car as a super terminal to connect all the travel, entertainment, ordering, accommodation, shopping and other consumption that occurs along the way and destination, and even judge the user to rent a house to buy a house, the location, real estate, market, Recommendations, reviews, and value analysis are provided together. As long as you say a little to the small secretary on the screen of the bridge, there is a choice of e-commerce with a smiley connection service. This huge commercial imagination is irresistible to any company.

The great thing about driverlessness is that it has changed far more than the automobile manufacturing industry and the taxi service industry. Instead, it has created a new economy centered on unmanned cars and an unprecedented life style and social concept. Academician Li Deyi of the Chinese Academy of Engineering hopes that smart cars will become the first business card of China's smart manufacturing in 2015, which is an academic insight into the industry. Under the infinite prospects, world-class IT and auto giants are almost in the unmanned market. Google and Baidu have been immersed in unmanned driving for many years. The rumors of Apple's car making can jump to the headlines at any time. Musk certainly won't miss the opportunity for Tesla to build a super driverless car, BMW, Mercedes, Volkswagen, Audi, Volvo, Honda, BYD and other Chinese and foreign brands have also invested in it. Not long ago, well-known data expert Wu Gansha could not resist the temptation to leave Intel to join smart driving.


Supermarket Display Refrigerator

ZHENGZHOU KAIXUE COLD CHAIN CO., LTD. , https://www.supersnowfreezer.com